Workshops

Topic and Speaker:
"Design Thinking for Business Innovation" with Rita Graziano, CEO of Avanti Leadership Group

When:
Saturday, June 17th from 8:30am to 12noon

Where:  
Embassy Suites Santa Clara – Silicon Valley
(conference rooms are on the 2nd floor)
2885 Lakeside Drive
Santa Clara, CA 95054 
Map

Agenda:
8:30am - Networking and continental breakfast
9am - Workshop
12noon - Wrap-up and networking

Registration:
$25 for pre-registered members and $40 for pre-registered non-members who register by the Wednesday just prior to the workshop (add $10 after Wednesday)
** Credit cards only - no cash or checks accepted at the door

Summary:
In our attempts to solve complex and/or enduring business problems – or to seize extraordinary opportunities -- we sometimes do not engage deeply with our customers. Design Thinking is an innovation tool that is "human-centric" and has been used by hundreds of organizations around the world to create important business breakthroughs.
In this workshop, you will experience the hands-on Stanford d-School Design Thinking simulation. Plan to bring your creativity, roll up your sleeves, and learn an innovation tool that you can put to use immediately.
Benefits of this program include:
Improve your interview and observation techniques to better understand customer motivations
Understand how to define and reframe problems based on the emotional needs of customers
Develop a just-try-it mentality through rapid prototyping and iteration
Learn how to embrace diversity of opinion using a common process for design
Empower others in your company to use design thinking to drive innovation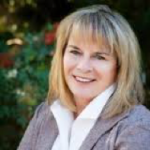 About the Speaker:
As an Executive Coach and CEO of Avanti Leadership Group, Rita and her team help leaders achieve breakthroughs in capability, confidence, and organization results. The benefits for leaders she has coached include: positioning for advancement, new appreciation and application of relevant strengths, solving complex problems, stronger ability and confidence in decision making, and increased positive presence in their organizations.
Rita works with senior leaders and leadership teams to balance people, technology, and results. Her clients include NetApp, Cisco Systems, Broadcom, Cox Media, and Western Digital. She holds a BS in Social Science from Cal Poly SLO, an MA in Counseling from Santa Clara University, and has done doctorate work in Human and Organization Systems with the Fielding Institute.
SVPMA Workshop Series:
The Silicon Valley Product Management Association (SVPMA) was founded to address the needs of Product Managers, Product Marketing Managers and other professionals working within the Product Management field. The goal of the SVPMA Workshop Series is to provide our members hands-on, interactive product management training delivered by leading consulting and professional services companies, lecturers, and trainers.
Note:  Workshop fees are non-refundable and non-transferable.  Active paid SVPMA members pay a reduced rate for the workshops.  Enroll or Renew your annual membership now!  Check out the benefits of membership.