Posted on | December 19, 2013 | Comments Off on December 2013 Event
"How to Get In, Move Up, and Excel in Product Management" with Panel – John Cook, Disruptive Products Guy, Nokia; Rashmi Menon, Product and Strategy Consultant; Sandy Cook, Senior Director of Product Management, Minted
By Pushpa Chandrashekaraiah 
The panel moderated by Gal Josefsberg, VP Products at Social Chorus, provided a great mixture of PM perspectives from panelists working at both startups and big companies including experience from owning companies. It was a very interactive session with great participation from the crowd. Following are some of the topics discussed.
What are the top trends in the next 5-10 years?
John highlighted how 'as-a-service' types of businesses are growing and will continue to grow – it could even be 'software management as a service'. Smarter gadgets that connect people and other Read more
Posted on | December 10, 2013 | Comments Off on Featured Article
Where should Product Management report in the organization?
By Kishore Elimineti
Product Managers collaborate and work with Engineering, Sales, Marketing and Support teams. They drive strategy and bring products to market.
Product managers report into different departments, often depending on the size, focus and culture of the organization. It is very difficult to say a specific department is the right home for Product Managers in an Organization.  Product relevancy (to the core business) and cash flow Read more
Posted on | December 3, 2013 | Comments Off on Featured Article
Why "Solutions Approach" Wins as most effective for Product Development and Product Management? Part 3: While growing (crossing the Chasm) and continuing to be the market leader
By Anna Pasupathy
You have won the first customer now. Your approach to the second set of customers is also a solution approach, and not a product approach. The customer buys your product for the value it delivers – be it enabling a new activity, ease of use in an existing complex environment, improving their capacity, reducing their cost or helping them bridge Read more
Posted on | November 19, 2013 | Comments Off on November 2013 Event
Building Great Products the Lean Startup Way with Dan Olsen, Interim VP Product Management, Product Management Consultant, Olsen Solutions
by Tejaswini Ravindra
Dan Olsen did a very informative presentation on how to apply Lean Startup principles and cover best practices in understanding customer needs, prioritization, UX design, user testing, and analytics that can be used to optimize your product.
A good product manager's approach should equate to a product ninja Read more
Posted on | November 11, 2013 | Comments Off on Featured Article
Why "Solutions Approach" Wins as most effective for Product Development and Product Management? Part 2: During Product Creation
By Anna Pasupathy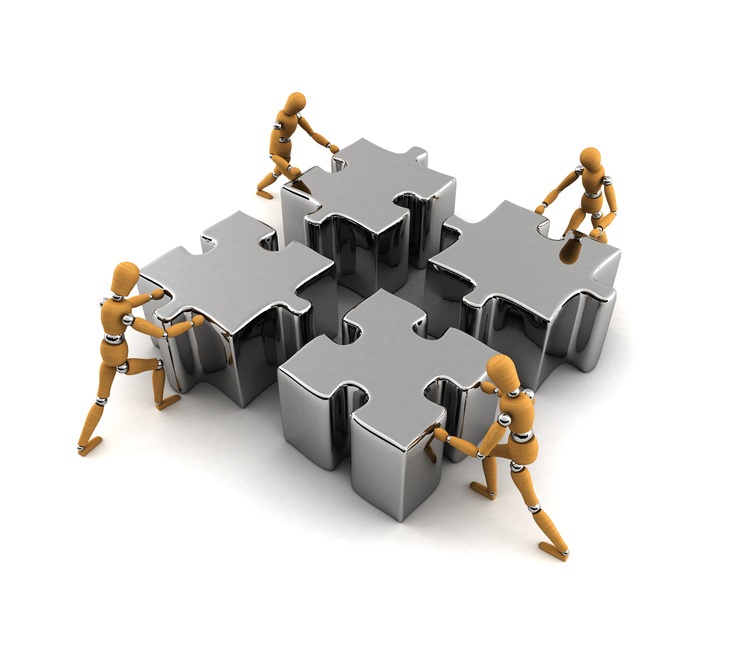 With razor-sharp focus on core product value and ample infrastructure built around it to win the customer's heart, Voila! The expert team has constructed a skeletal product. Staging the product at this time requires utmost care since missing any major element poses a risk to the product's survival. Do not set the stage if the product is not ready.
The conceived product idea previously validated is now demonstrated to show its usefulness to the customer. Identify and engage the customer that is interested and can greatly benefit from your product. Doing this with more than one customer enhances your survival rate (it may also dilute or strengthen your customer attention). Reveal your product to gauge their response. Does it excite them, do they see the potential value in your product, did you deliver on what you told them?
The product demo must be given by a technical person who is involved in the product team, and thoroughly knows the product value and its history. He or she must have built a relationship, and have credibility with the customer. The 'Product Manager' or a 'Solutions Engineer' who knows the customer environment, the problem that it solves for them, the technology and the price point is the best fit.
With challenges deploying the product in customer environment (which is normally outside your general access), prior experience and exposure to a variety of products is beneficial. Both technical and problem solving skills enhance powerful solution. Entertain, solicit and consider all positive and negative ideas and feedback from the customer. Educate the customer if needed. This sets the stage for delivering the core value of your product, and eases the next decision point in engaging this customer.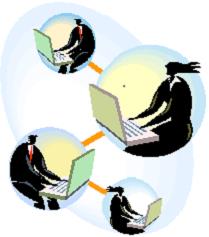 Next step is applying your product in the customer's environment through field trials and beta testing. Using this experience is an effective way to refine and clarify product features in your road map. A cohesive team with good chemistry is critical to capture the beta trial inputs and deliver the required product. Once the customer is won over by the product effectiveness, it's time to start working on a business agreement.
Now that the first customer has confirmed product viability, the product is introduced to a broader customer base. Despite the focus required in the initial stage, you always build a longer road map with a bigger list of potential customers identified during market analysis. The company has to strategically harvest this next set of customers to learn their environments and needs at the technical level to make its product useful to them at the right price point. All this has to be done in parallel while engaging the first customer. 
The product that was developed with a keen focus in a limited area, now has to be applied to a variety of environments. In general, the amount of variations needed in the product will be small if this second set of customers is in the same domain or vertical. With the strategy and road map for the second set of customers in place, use the first customer as the reference to build confidence with your second set. Constantly monitor this customer list, and uniquely identify the right moment to approach them  with an appealing solution ahead of your competition.
Key Takeaways:
Stage your product with a punch that wins over your customer
Effective communication between the customer and product team is critical during product trial
Expand in the same domain to gain market leadership.
Stay tuned for more on Growing your product's market in Part 3…
Anna Pasupathy is an engineer in Software and Communication industry, and has worked for start-ups and big companies. She can be reached at annapasupathy@gmail.com.
Posted on | October 30, 2013 | Comments Off on Featured Article
Why "Multitasking" is inefficient, but unavoidable for Product Managers?
By Kishore Elimineti
Product Managers are the CEOs of their products and ensure that they ship an awesome product that customer's love. Product Managers have business acumen as well as engineering Read more
Posted on | October 24, 2013 | Comments Off on October 2013 Mini-Session
"The Factors That Make Product Teams Successful" with Ron Lichty, Software Engineering Manager and Product Development Consultant
by Dan Galatin
Ron Lichty, a consultant and expert on managing software development teams, presented a special breakout session at the October 2nd meeting of the SVPMA. Mr. Lichty is a coauthor, along with Greg Geracie, of a recent study on high-performance product development teams. The study found that there are five best practices that correlate to a 67% chance of having a high-performing team. By contrast, there is only a Read more
Posted on | October 24, 2013 | Comments Off on October 2013 Event
October Event Review: "Bridging Data Into Action" panel discussion with Jennifer Berkley Jackson, Steve Chalgren, Tanguy Leborgne, Ajay Nilaver, and Brian Sohmers
by Dan Galatin
Jennifer Berkley Jackson, Founder at The Insight Advantage, moderated a lively panel discussion on October 2nd about how to take action based on market data. The panelists were Steve Chalgren, VP of Product Management and Strategy, Arena Solutions;
Tanguy Leborgne, Vice President, Consumer Solutions, Plantronics; Ajay
Nilaver, VP Product Management, Fusion IO; and Brian Sohmers, Executive
Vice President / General Manager, Equilar. The panelists fielded questions on how to filter and evaluate the quality of data, as well as how to use it to make product decisions.
Ms. Jackson began the discussion by asking the panelists what they love and hate about market data. Mr. Leborgne acknowledged that many of us have a love Read more
Posted on | October 21, 2013 | Comments Off on Featured Article
Why "Solutions Approach" Wins as most effective for Product Development and Product Management!
 By Anna Pasupathy
Over the next 2 Months we'll be rolling-out a three part article series on Why and How Solutions Approach helps create and manage effective products that win market acceptance.
Part – 1:  During Product Conception
Companies set out to develop a product that serves a critical need. This is how a product creates value for its customer and it all begins with a 'solutions approach' – one that attends to the 'what' and 'why' of customer needs. Here we will discuss this solution approach in three parts as we journey through the product development life cycle. Part-1: 'During product conception', followed by Part-2: 'During product creation', and finally Part-3: 'While growing (crossing the chasm) and continuing to be the market leader'.
The word 'solution' (noun) means 'a method of solving a problem' or simply put, 'an answer' to a question.  This answer could be a fresh innovative idea or Read more
Posted on | September 19, 2013 | Comments Off on Featured Article
Lean Customer Collaboration in Product Management
By Alpa Agarwal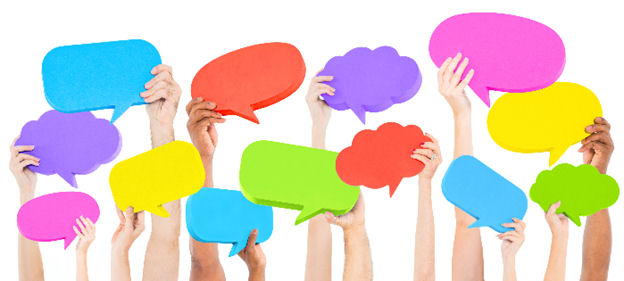 Customer collaboration is at the heart of all "lean" software development and is critical to success. Great product management leaders must ensure their teams have access to valid customer feedback quickly, cheaply and continuously for all products in their portfolios.
Building a continuous process for "lean customer feedback" is an area of opportunity for product management leaders.
While customer feedback is a critical success factor in every step of the business value chain, product development, marketing, customer service, fulfillment, etc., in product development, it most often takes two forms:
Feedback on the product concept:

Does the product meet a need, get a job done for the customer, and solve a customer's problem? And does it do it better, faster and/or cheaper than the alternatives?

Feedback on the usability of the product:

Using the ISO 9241 definition of usability, can the product be used by specific users to achieve specific goals with effectiveness, efficiency and satisfaction in a specific context?
Both types of feedback are important and distinct.
There are several companies which offer market research and usability services on a shoe-string budget, enabling product management leaders to collaborate with customers continuously through the product development cycle.
VerifyApp.com: Verify is an easy-to-use and low-cost software-as-a-service platform to get feedback from users. Product managers can ask survey-type quantitative questions, qualitative or open-ended questions as well as get feedback on prototypes. Verify also offers a panel of about 3,500 consumers – to test with. Their sister company EnrollApp.com enables you to sign-up as a tester. Pricing plans start at $19 per month. Most importantly, their customer service is awesome.
UITests.com: UITests.com enables product managers to show an image or page on a live site to 10 people for 10 seconds each and then ask questions about what they remember. The panel is drawn from Amazon.com's Mechanical Turk. The price is $9 for 10 participants.
Userzoom.com: This software-as-a-service provides UX benchmarking tests, online card sorting, tree testing, prototype testing, and voice of the customer studies, surveys, clickstreams mapping, heat maps, and video session replays. Their platform integrates with several participant panel providers for recruiting participants. Results can be exported into a Microsoft Excel file. Prices start at $9,000 per year for 10 studies per year. This excludes the cost of recruitment. Panelists are priced at $15 to $25 per participant.
UserTesting.com: This software-as-a-service provides a panel of 1 million participants at $33 per participant. Images of prototypes must be uploaded to a Dropbox URL. This URL is then accessed by participants. The service supports both qualitative and quantitative questions.
GutCheckIt.com: GutCheck offers a panel of 6 million consumers. Its software-as-a-service enables qualitative and quantitative questions and allows product managers to upload storyboards and images of prototypes. Self-service pricing starts at $4,400 for 20 respondents. Additionally, full service pricing which includes an executive summary, moderation and analyses, starts at $6,800 for 20 respondents.
Invoke.com: Invoke's software-as-a-service enables qualitative and quantitative questions and allows product managers to upload storyboards and images of prototypes. Participants can be demographically selected from their panel of millions of users. Pricing is based on the number of participants.
One of the greatest contributions product management leaders can make is establishing systems to obtain continuous customer feedback throughout the development cycle. This list of Software-as-a-service market research providers is a start to enabling product management leaders achieve this effectively, efficiently and inexpensively. As Steve Krug stated, "Testing one user early in the project is better than testing 50 near the end."
Alpa Agarwal is Partner and Director of Product Management & Marketing at Digital DNA Infusion. She has held Director of Product Marketing at eBay Inc. as well as taught in various Executive MBA programs, authored numerous articles and been quoted in international business journals. Alpa is based in the San Francisco Bay Area and can be reached at Alpa@AlpaAgarwal.com.