Posted on | November 3, 2016 | Comments Off on Guest Post: How do you become a Chief Product Officer?
By Peter Franks
Of all the C-level functions, the Chief Product Officer role is one of the newest and most important.  Within my own headhunting career, the role has emerged from relative obscurity to become one of the searches we are most frequently asked to undertake. Read more
Posted on | December 13, 2015 | Comments Off on Featured Article: How to Harness Crowdsourcing for Product Development
Research and development used to be viewed as a strenuous process with single-room focus groups, telephone interviews and paper surveys.  With the advent of the internet and social media platforms, it's gotten a lot simpler to gain useful insights into what your customers want. Read more
Posted on | May 7, 2015 | Comments Off on Featured Article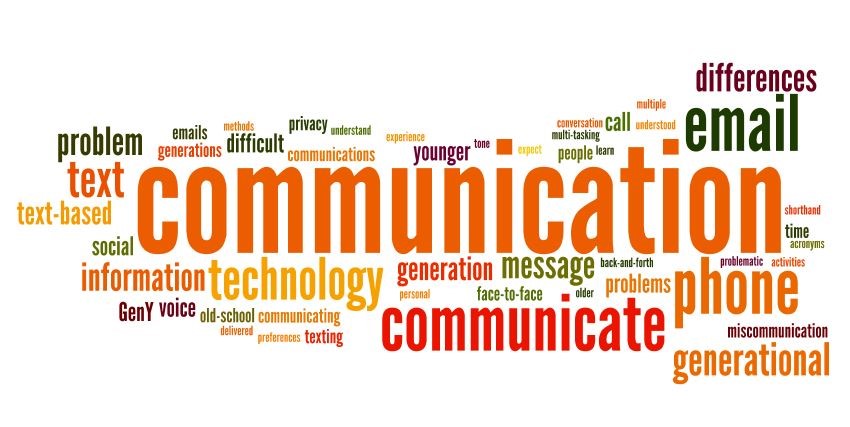 How Product Managers Lead Through Communication
by Barry Mohn – Speak and Write
"Our product managers need to be the CEOs of their products."  This is what a senior director declared at a meeting I attended recently.  We were there to discuss leadership training for his Silicon Valley high-tech company, and the focus that day was squarely on his product managers' ability to communicate.
As the CEOs of technical products, product managers set goals and strategies; oversee product development processes; and manage and motivate people.  Furthermore,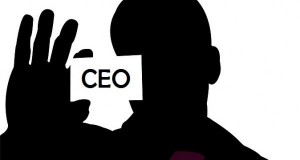 they must document and present to senior management the business impact of their products, as a CEO would present corporate strategy to a Board of Directors. 
Whether in email or in a meeting, communication is the underpinning of these product management activities.  How well managers communicate contributes to how well their products do.  And since there are no corporate profits without successful products, communication skills had better be good. 
The link among communication, products, and business success is born out in a study by consulting firm Towers Watson.  In a 2010 report, Towers Watson described the following:
"Companies with high effectiveness in change management and communication are

three-and-a-half times

more likely to significantly outperform their industry peers than firms that are not effective in these areas."
"Companies described as highly effective communicators had

47 percent higher total returns to shareholders

over the last five years compared to companies described as the least effective communicators."   (Towers Watson. Capitalizing on Effective Communication: Communication ROI Study Report.)
 These findings from Towers Watson certainly back up the director in his motivation to enhance product manager communication.
 How do we spend our time and what makes communication effective?
With the sheer volume of emails, documentation, meetings, discussions, presentations, and phone calls, the time spent on daily communication often dwarfs the time for working alone on projects.  A 2012 McKinsey Global study found the average "knowledge worker" spends 28 percent of his or her day on email. Since employees average 260 working days per year, 73 full days are consumed by email. 
Furthermore, in their book How to Make Meetings Work!, Michael Doyle and David Strauss state that "middle management spends about 35 percent of their time in meetings while upper management spends upwards of 50 percent in meetings."  
With this staggering amount of time dedicated to daily communication—whether in meetings, on the phone, or by email—it's vital to know whether the time spent was effective.   
"Communication effectiveness" initially seems difficult to put a finger on.  Determining whether revenue grew from new products is easy, but knowing whether the communication related to a product launch was adequate or exceptional appears harder to discern.  
 It's not.   
 To gauge a product manager's effectiveness, communication must be broken down to the measurable and manageable aspects of the product life cycle:
Clarity of vision for new and existing products based on market assessments
Strength of product business case to senior management
Precision of direction given during design and development phases
Persuasiveness of product positioning and benefits for sales personnel
Consistency and quality of communication to stakeholders
For each of these, product mangers should ask themselves: Am I tailoring the message based on the audience?  Am I delivering the right content?  Am I providing too much or too little information?  Am I articulating succinctly?  Am I communicating changes quickly and clearly?  Am I proactively managing, updating, and motivating stakeholders? 
These activities and questions help move communication from a so-called soft skill to a tangible aspect of product management.   Product managers should perform a self-assessment and survey stakeholders for each of these to create a baseline of performance.  They can then use that information to establish goals and strategies for improvement.    
What are the skills to develop for communication effectiveness? 
Before doing any assessments, most managers believe they're decent communicators while they also on occasion admit to the need for improvement.  But there's a significant difference between being a decent communicator and an exceptional one.  Bridging that gap is what separates a manager from a leader. 
Have you ever attended a presentation during which the speaker had everyone's rapt attention from start to finish?  Have you been in awe of someone who could
eloquently express ideas in documents and emails?  Have you ever walked out of a meeting amazed by a person who brilliantly facilitated a difficult discussion? 
These are the leaders.  These are the people who have honed their communication skills.  These are the product managers who successfully become the CEOs of their products.
These leaders often possess four key skills, which all product managers should emulate:
1. Become an active listener.
Effective communication begins with listening.  Stephen Covey in The 7 Habits of Highly Effective People tells us, "We have such a tendency to rush in, to fix things up with good advice.  But we often fail to take the time to diagnose, to really, deeply understand the problem first." 
Before dashing off a curt email in response to a delay in product development, seek to understand the reasons behind the delay; read the mood, dynamics, and complexity of the situation; and hear the people involved.  By doing so, your communication will be more thoughtful, appropriate, and successful in the end. 
When in face-to-face discussions or meetings, become an active listener by providing your full attention to the speaker.  Avoid interrupting—truly listening is different from waiting your turn to jump in.  Show interest in what the person is saying, recap main points, and probe for more information.  This is what makes people feel heard and develops trust between you and them.
2. Match the content to the audience.
Not all information is created equally nor is it all valuable.  People often feel the need to convey everything they know simply because they know it.  I once heard a Chief Technology Officer respond to this information overload with, "Don't tell me what you want to tell me; tell me what I need to know."
Effective communicators don't spray content with a fire hose when a glass will do. 
Avoid "data dumps."  Pare down and deliver only the information necessary for the recipient to understand the main point, make a decision, or take action.  One occasion might call for an executive summary while another might require intricate details.  On a dime, be able to modulate your message, style, and tone based on the audience.
Moreover, adopting a deductive approach to communication is usually most effective.  Begin with a high-level overview of your ideas to orient your listeners before jumping into the supporting details.  
3. Tap into the power of storytelling.
Stories illustrate ideas and engage listeners.  In politics, for example, grasping the financial ramifications of unemployment can be abstract until hearing a politician tell the story of someone who's lost a job.   Politicians don't tell stories by accident; they tell them to humanize an issue and create a compelling case for change.
In the Harvard Business Review article "The Irresistible Power of Storytelling as a Strategic Business Tool," author Harrison Monarth explains how "storytelling evokes a strong neurological response." To prove this, he summarizes Neuroeconomist Paul Zak's research:
Our brains produce the stress hormone cortisol during the tense moments in a story, which allows us to focus…  Other neurological research tells us that a happy ending to a story triggers the limbic system, our brain's reward center, to release dopamine, which makes us feel more hopeful and optimistic.
Becoming an effective storyteller is a skill that has to be developed like any other.  Practice builds confidence in the ability to apply stories to business situations.  To develop stories, draw on previous experiences.  Include well-developed themes, plots, and characters; drama or conflict; and vivid, descriptive words.  Don't lose your audience by overdoing the background or details.  Keep stories focused and tight.
4. Use common language.
Aristotle once said, "Think as wise men do, but speak as the common people do."  Too often in business, people use inflated vocabulary and drawn-out sentences in the false sense that they come off as more intellectual or professional.  Or, they bandy around business jargon because they sound as if they're "in the know." 
The goal of business communication is clarity of thought and speed of understanding.  The longer the words and sentences, the harder the idea is to easily understand.   Business jargon is so overused that it actually prevents creative or original thought.
Use short, simple words to convey ideas.  A central adage for writing is this: Write to express, not to impress.  There's no reason to write "gain financial traction" when we can more clearly use "grow revenue."  In The Elements of Style, E.B. White summed it up this way: "Do not be tempted by a twenty-dollar word when there is a ten-center handy, ready and able."
All moments of communication—whatever the medium—can be capitalized on or squandered.  Poorly developed presentations don't contribute to communication but instead sabotage it.  Unclear emails prevent stakeholders from understanding direction and taking specific action.  Mind-numbing meetings leave participants confused and uninspired. 
On the other hand, implementing the four skills described above provide product managers a step up and help them seize each communication opportunity with vigor.  Since communication ability is a yardstick for performance, and because people judge one another on the way they communicate, showing command of communication skills is crucial to a product manager's job, products, and company.  If successful, product managers can indeed become the CEOs of their products.
Barry Mohn, President of Speak and Write, trains workshops on clear, compelling, and concise communication to corporate employees around the world.  Visit www.speakandwrite.com or contact him at 775-762-8322 for information on his workshops.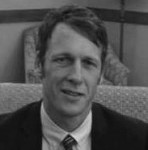 Posted on | February 3, 2014 | Comments Off on Featured Article
"The Most Commonly Cited Reasons for a Failed Product Launch"
By Greg Geracie, President, Actuation Consulting 
Since 2012 we have been investigating the various aspects that enable product teams to achieve high performance. Each year product launch is consistently cited as a problem area. There are several reasons why this area is so problematic Read more
Posted on | December 10, 2013 | Comments Off on Featured Article
Where should Product Management report in the organization?
By Kishore Elimineti
Product Managers collaborate and work with Engineering, Sales, Marketing and Support teams. They drive strategy and bring products to market.
Product managers report into different departments, often depending on the size, focus and culture of the organization. It is very difficult to say a specific department is the right home for Product Managers in an Organization.  Product relevancy (to the core business) and cash flow Read more
Posted on | December 3, 2013 | Comments Off on Featured Article
Why "Solutions Approach" Wins as most effective for Product Development and Product Management? Part 3: While growing (crossing the Chasm) and continuing to be the market leader
By Anna Pasupathy
You have won the first customer now. Your approach to the second set of customers is also a solution approach, and not a product approach. The customer buys your product for the value it delivers – be it enabling a new activity, ease of use in an existing complex environment, improving their capacity, reducing their cost or helping them bridge Read more
Posted on | November 11, 2013 | Comments Off on Featured Article
Why "Solutions Approach" Wins as most effective for Product Development and Product Management? Part 2: During Product Creation
By Anna Pasupathy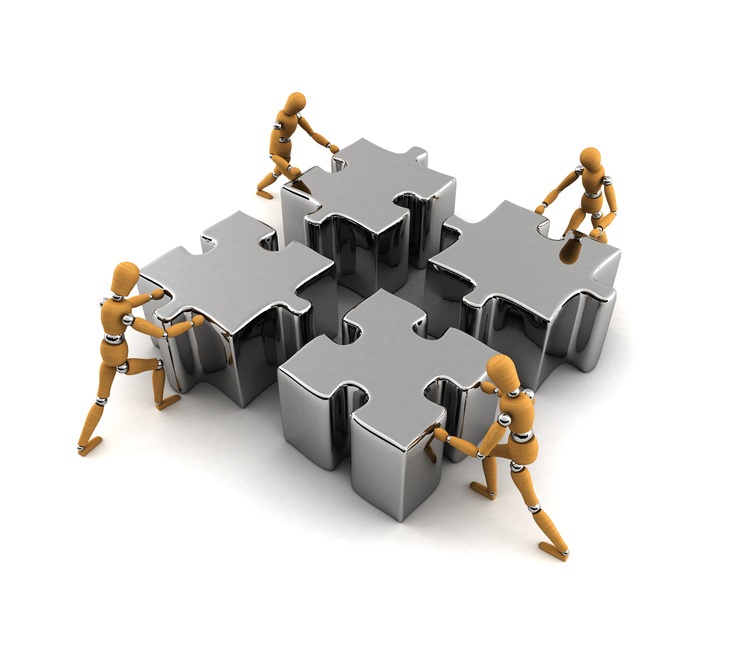 With razor-sharp focus on core product value and ample infrastructure built around it to win the customer's heart, Voila! The expert team has constructed a skeletal product. Staging the product at this time requires utmost care since missing any major element poses a risk to the product's survival. Do not set the stage if the product is not ready.
The conceived product idea previously validated is now demonstrated to show its usefulness to the customer. Identify and engage the customer that is interested and can greatly benefit from your product. Doing this with more than one customer enhances your survival rate (it may also dilute or strengthen your customer attention). Reveal your product to gauge their response. Does it excite them, do they see the potential value in your product, did you deliver on what you told them?
The product demo must be given by a technical person who is involved in the product team, and thoroughly knows the product value and its history. He or she must have built a relationship, and have credibility with the customer. The 'Product Manager' or a 'Solutions Engineer' who knows the customer environment, the problem that it solves for them, the technology and the price point is the best fit.
With challenges deploying the product in customer environment (which is normally outside your general access), prior experience and exposure to a variety of products is beneficial. Both technical and problem solving skills enhance powerful solution. Entertain, solicit and consider all positive and negative ideas and feedback from the customer. Educate the customer if needed. This sets the stage for delivering the core value of your product, and eases the next decision point in engaging this customer.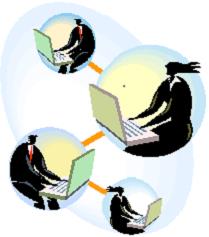 Next step is applying your product in the customer's environment through field trials and beta testing. Using this experience is an effective way to refine and clarify product features in your road map. A cohesive team with good chemistry is critical to capture the beta trial inputs and deliver the required product. Once the customer is won over by the product effectiveness, it's time to start working on a business agreement.
Now that the first customer has confirmed product viability, the product is introduced to a broader customer base. Despite the focus required in the initial stage, you always build a longer road map with a bigger list of potential customers identified during market analysis. The company has to strategically harvest this next set of customers to learn their environments and needs at the technical level to make its product useful to them at the right price point. All this has to be done in parallel while engaging the first customer. 
The product that was developed with a keen focus in a limited area, now has to be applied to a variety of environments. In general, the amount of variations needed in the product will be small if this second set of customers is in the same domain or vertical. With the strategy and road map for the second set of customers in place, use the first customer as the reference to build confidence with your second set. Constantly monitor this customer list, and uniquely identify the right moment to approach them  with an appealing solution ahead of your competition.
Key Takeaways:
Stage your product with a punch that wins over your customer
Effective communication between the customer and product team is critical during product trial
Expand in the same domain to gain market leadership.
Stay tuned for more on Growing your product's market in Part 3…
Anna Pasupathy is an engineer in Software and Communication industry, and has worked for start-ups and big companies. She can be reached at annapasupathy@gmail.com.
Posted on | October 30, 2013 | Comments Off on Featured Article
Why "Multitasking" is inefficient, but unavoidable for Product Managers?
By Kishore Elimineti
Product Managers are the CEOs of their products and ensure that they ship an awesome product that customer's love. Product Managers have business acumen as well as engineering Read more
Posted on | October 21, 2013 | Comments Off on Featured Article
Why "Solutions Approach" Wins as most effective for Product Development and Product Management!
 By Anna Pasupathy
Over the next 2 Months we'll be rolling-out a three part article series on Why and How Solutions Approach helps create and manage effective products that win market acceptance.
Part – 1:  During Product Conception
Companies set out to develop a product that serves a critical need. This is how a product creates value for its customer and it all begins with a 'solutions approach' – one that attends to the 'what' and 'why' of customer needs. Here we will discuss this solution approach in three parts as we journey through the product development life cycle. Part-1: 'During product conception', followed by Part-2: 'During product creation', and finally Part-3: 'While growing (crossing the chasm) and continuing to be the market leader'.
The word 'solution' (noun) means 'a method of solving a problem' or simply put, 'an answer' to a question.  This answer could be a fresh innovative idea or Read more
Posted on | September 19, 2013 | Comments Off on Featured Article
Lean Customer Collaboration in Product Management
By Alpa Agarwal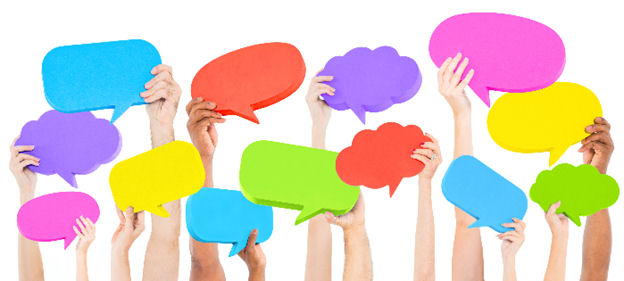 Customer collaboration is at the heart of all "lean" software development and is critical to success. Great product management leaders must ensure their teams have access to valid customer feedback quickly, cheaply and continuously for all products in their portfolios.
Building a continuous process for "lean customer feedback" is an area of opportunity for product management leaders.
While customer feedback is a critical success factor in every step of the business value chain, product development, marketing, customer service, fulfillment, etc., in product development, it most often takes two forms:
Feedback on the product concept:

Does the product meet a need, get a job done for the customer, and solve a customer's problem? And does it do it better, faster and/or cheaper than the alternatives?

Feedback on the usability of the product:

Using the ISO 9241 definition of usability, can the product be used by specific users to achieve specific goals with effectiveness, efficiency and satisfaction in a specific context?
Both types of feedback are important and distinct.
There are several companies which offer market research and usability services on a shoe-string budget, enabling product management leaders to collaborate with customers continuously through the product development cycle.
VerifyApp.com: Verify is an easy-to-use and low-cost software-as-a-service platform to get feedback from users. Product managers can ask survey-type quantitative questions, qualitative or open-ended questions as well as get feedback on prototypes. Verify also offers a panel of about 3,500 consumers – to test with. Their sister company EnrollApp.com enables you to sign-up as a tester. Pricing plans start at $19 per month. Most importantly, their customer service is awesome.
UITests.com: UITests.com enables product managers to show an image or page on a live site to 10 people for 10 seconds each and then ask questions about what they remember. The panel is drawn from Amazon.com's Mechanical Turk. The price is $9 for 10 participants.
Userzoom.com: This software-as-a-service provides UX benchmarking tests, online card sorting, tree testing, prototype testing, and voice of the customer studies, surveys, clickstreams mapping, heat maps, and video session replays. Their platform integrates with several participant panel providers for recruiting participants. Results can be exported into a Microsoft Excel file. Prices start at $9,000 per year for 10 studies per year. This excludes the cost of recruitment. Panelists are priced at $15 to $25 per participant.
UserTesting.com: This software-as-a-service provides a panel of 1 million participants at $33 per participant. Images of prototypes must be uploaded to a Dropbox URL. This URL is then accessed by participants. The service supports both qualitative and quantitative questions.
GutCheckIt.com: GutCheck offers a panel of 6 million consumers. Its software-as-a-service enables qualitative and quantitative questions and allows product managers to upload storyboards and images of prototypes. Self-service pricing starts at $4,400 for 20 respondents. Additionally, full service pricing which includes an executive summary, moderation and analyses, starts at $6,800 for 20 respondents.
Invoke.com: Invoke's software-as-a-service enables qualitative and quantitative questions and allows product managers to upload storyboards and images of prototypes. Participants can be demographically selected from their panel of millions of users. Pricing is based on the number of participants.
One of the greatest contributions product management leaders can make is establishing systems to obtain continuous customer feedback throughout the development cycle. This list of Software-as-a-service market research providers is a start to enabling product management leaders achieve this effectively, efficiently and inexpensively. As Steve Krug stated, "Testing one user early in the project is better than testing 50 near the end."
Alpa Agarwal is Partner and Director of Product Management & Marketing at Digital DNA Infusion. She has held Director of Product Marketing at eBay Inc. as well as taught in various Executive MBA programs, authored numerous articles and been quoted in international business journals. Alpa is based in the San Francisco Bay Area and can be reached at Alpa@AlpaAgarwal.com.