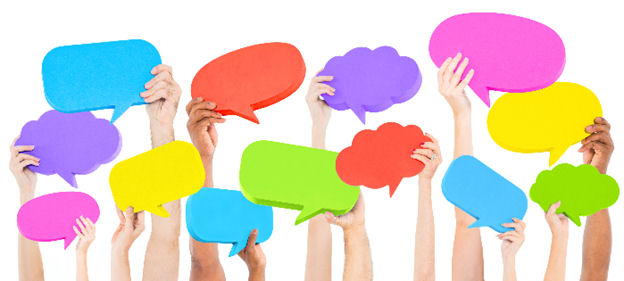 By Alpa Agarwal
Customer collaboration is at the heart of all "lean" software development and is critical to success. Great product management leaders must ensure their teams have access to valid customer feedback quickly, cheaply and continuously for all products in their portfolios.
Building a continuous process for "lean customer feedback" is an area of opportunity for product management leaders.
While customer feedback is a critical success factor in every step of the business value chain, product development, marketing, customer service, fulfillment, etc., in product development, it most often takes two forms:
Feedback on the product concept:

Does the product meet a need, get a job done for the customer, and solve a customer's problem? And does it do it better, faster and/or cheaper than the alternatives?

Feedback on the usability of the product:

Using the ISO 9241 definition of usability, can the product be used by specific users to achieve specific goals with effectiveness, efficiency and satisfaction in a specific context?
Both types of feedback are important and distinct.
There are several companies which offer market research and usability services on a shoe-string budget, enabling product management leaders to collaborate with customers continuously through the product development cycle.
VerifyApp.com: Verify is an easy-to-use and low-cost software-as-a-service platform to get feedback from users. Product managers can ask survey-type quantitative questions, qualitative or open-ended questions as well as get feedback on prototypes. Verify also offers a panel of about 3,500 consumers – to test with. Their sister company EnrollApp.com enables you to sign-up as a tester. Pricing plans start at $19 per month. Most importantly, their customer service is awesome.
UITests.com: UITests.com enables product managers to show an image or page on a live site to 10 people for 10 seconds each and then ask questions about what they remember. The panel is drawn from Amazon.com's Mechanical Turk. The price is $9 for 10 participants.
Userzoom.com: This software-as-a-service provides UX benchmarking tests, online card sorting, tree testing, prototype testing, and voice of the customer studies, surveys, clickstreams mapping, heat maps, and video session replays. Their platform integrates with several participant panel providers for recruiting participants. Results can be exported into a Microsoft Excel file. Prices start at $9,000 per year for 10 studies per year. This excludes the cost of recruitment. Panelists are priced at $15 to $25 per participant.
UserTesting.com: This software-as-a-service provides a panel of 1 million participants at $33 per participant. Images of prototypes must be uploaded to a Dropbox URL. This URL is then accessed by participants. The service supports both qualitative and quantitative questions.
GutCheckIt.com: GutCheck offers a panel of 6 million consumers. Its software-as-a-service enables qualitative and quantitative questions and allows product managers to upload storyboards and images of prototypes. Self-service pricing starts at $4,400 for 20 respondents. Additionally, full service pricing which includes an executive summary, moderation and analyses, starts at $6,800 for 20 respondents.
Invoke.com: Invoke's software-as-a-service enables qualitative and quantitative questions and allows product managers to upload storyboards and images of prototypes. Participants can be demographically selected from their panel of millions of users. Pricing is based on the number of participants.
One of the greatest contributions product management leaders can make is establishing systems to obtain continuous customer feedback throughout the development cycle. This list of Software-as-a-service market research providers is a start to enabling product management leaders achieve this effectively, efficiently and inexpensively. As Steve Krug stated, "Testing one user early in the project is better than testing 50 near the end."
Alpa Agarwal is Partner and Director of Product Management & Marketing at Digital DNA Infusion. She has held Director of Product Marketing at eBay Inc. as well as taught in various Executive MBA programs, authored numerous articles and been quoted in international business journals. Alpa is based in the San Francisco Bay Area and can be reached at Alpa@AlpaAgarwal.com.