Part 3: While growing (crossing the Chasm) and continuing to be the market leader
By Anna Pasupathy
You have won the first customer now. Your approach to the second set of customers is also a solution approach, and not a product approach. The customer buys your product for the value it delivers – be it enabling a new activity, ease of use in an existing complex environment, improving their capacity, reducing their cost or helping them bridge the growth in their technology road map.  The technology used is very important; the only factor that supersedes technology is product value.
Building a product that does not deliver this value is like building a structure with no foundation. Can you imagine an expensive, complex and capable machine building out cheap toys that break right after their first use or even worse, right out of the box? What value does it provide? What need does it meet? Does it make sense to invest all the effort and even use hi-tech to deliver such a product?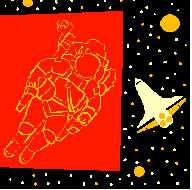 Leveraging technology to add value should be the approach, not the other way round. Despite using advanced technologies, many products get shelved until they find an application that creates value. The common inhibitor is often the cost to create/use the product or its complexity. But worry no more. Most new technologies have eventually found a monetizable application and have created value – right from printing press to cloud computing. It is just a matter of time and scale to resolve these inhibitors (that need yet another solution cycle!).
Historically, products have traversed in both directions; many start from solutions to technology; and many disruptive technologies have found innovative solutions to problems, or have found new application. Take for example, Netflix. It started with a solutions approach to an inefficient market, where the high cost brick & motor movie rental stores operated with limited resources & geographical limitations. Netflix set-out to resolve this inefficiency with an online subscription model, which literally put the rental movie on the customer's lap at a lesser cost with added convenience. Next, when the technology enabled on-line video streaming Netflix gained momentum establishing and leveraging technology in its offering to provide an even better solution to its established customer base.
Solution to a problem can come in several ways. As we saw in Part 1 of this article, question framework is essential in coming up with the right solution. Agile methodologies keep you focused on your goal while you approach the solution in iterations.
During market analysis every solution that previously existed for the problem were analyzed. However it is not always easy to know who else is working on a solution to the same or similar problem, and what their approaches are. The company has to always monitor competing solutions that might emerge and stay under the radar, fully focused on the solution that it believes in. If it gets a hint on a competing solution, it needs to quickly evaluate and differentiate itself while continuing to affirm its agenda on delivering a superior product at best value to the customer.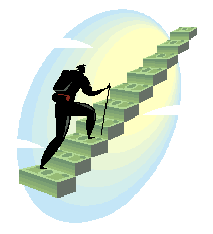 When the second set of customers is won and the product is acknowledged in the industry, more and more is expected of the product in it applicability to a wider set of customers. New capabilities are added to the core product to enable this. In software industry, new modules such as adapters, connectors, add-ons, extensions or plug-ins are used to add new capabilities. The biggest advantage of this practice is quick time to market. It also allows specialization without compromising the core product, while making the existing product less cumbersome. Furthermore, it makes it a lot easier to maintain, enhance and retire product components.
This practice is in direct contrast to Hardware industry, where component are consolidated to reduce cost. Software modules are made self-contained with a clear interface (the basics of software architecture) without adding everything to the core. This reduces the cost of development and maintenance, thus making the product affordable and appealing at a comfortable price. It also enhances interoperability with other products by using various modules that enable specific functionality in a given environment. Packaging your product to meet your exact customer needs at the right price point becomes easier, thereby delivering only what they need while still providing the flexibility to add later as required. Fortunately, this also enables you to differentiate your product in a subtle, but quick way apart from shortening the time to market and market capture. If these modules align with your product strategy and road-map, develop them in-house. Otherwise engage in partnership with other companies to develop them to make your solution more comprehensive.
When products become complex, developing the right component or assembling the appropriate component from your existing portfolio to suit your customer environment and road map becomes an art. Using solution approach, analyze the customer environment, needs & growth plan and assist them in their pursuit. The creativity that Solutions approach provides does not end there. It also acts as the pulse of the market trend providing input to your product road map.
Thus, Solutions approach is evident in every stage from inception to elimination to add product value, whether it is consciously practiced or not. Companies that use this approach and practice them well are void of politics, and do not lose their innovative edge; instead, they put a solid base and thrive in various market conditions.
Though companies traditionally offer products and services, they are adopting and reaping the business advantages of Solutions approach that is clearly needed today. When product management, development and sales work together with the solution mindset, companies deliver valuable products that keep customers happy while extending Customer Lifetime Value (CLV). Thus implementing Solutions approach means providing 'Products of the people, for the people, by the people, that shall always thrive!'
Key Takeaways:
Leverage technology in your solution, or find an application that puts the technology to its best use.
Grow your product by adding modules to your solution to reach a wider segment.
When product matures, stay resolute on solution value to continue to command market leadership.
Anna Pasupathy is an engineer in Software and Communication industry, and has worked for start-ups and big companies. She can be reached at annapasupathy@gmail.com.