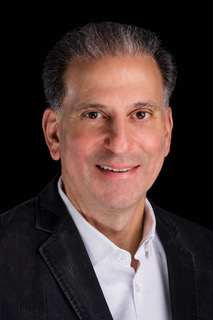 When
Wednesday, September 13, 2023 from 6:30pm to 8:30pm PT
Where
Everywhere! (Online via Zoom)
Agenda
6:30pm – Networking
7pm – Presentation
8pm – Q&A and Conversation
8:30pm – Wrap-up
Topic
Customer Discovery Masterclass: Creating Products That Practically Sell Themselves
Speaker
John Mansour, President, Product Management University
Summary
How often are you told, "Your products need to deliver more measurable, strategic value to customers." You may even hear, "Your product needs to be so valuable that it sells itself!" But what does "strategic value" mean, exactly, and what should you specifically be doing to make that happen?
Delivering products with measurable strategic value to the customer starts with understanding what's driving your target customers from the top down (hint: it's not always revenue and profitability) and how those strategic priorities impact areas of the business where your products are most relevant. What is the customer's C-suite most preoccupied with trying to achieve? How do priorities cascade through the organization from there?
This calls for top-down customer discovery. "Easier said than done," you may think. But it is indeed more doable than most realize. It's also the #1 foundational skill necessary for becoming a more strategic product manager offering more strategically valuable products. It's paramount to understanding what's most important to your target customers and properly focusing your product discovery efforts. It's the key to creating such valuable products that they practically sell themselves.
In this session, you'll learn how to do top-down discovery, even when you don't have access to customer executives, and how it sets you up for product discovery that's focused on customer outcomes and solving the right problems. Bonus Gift: Attendees will receive access to a free ebook on Top-Down Customer Discovery.
About the Speaker
John Mansour is the founder and president of Product Management University, which offers basic and advanced training & certification for B2B product management, product marketing, sales engineering & customer success. It was formed in 2001 with a single goal in mind – build, market, sell and deliver products with quantifiable strategic value that keep new customers coming and existing customers paying. Prior to this, John had a 15-year career as a pre-sales consultant, product marketing manager, product manager, director of product management and marketing, and vice president of product management. John's product experience ranges from managing a portfolio of legacy products to planning and launching a multitude of new products. John holds a Bachelor of Science in Operations Management from Ohio State University. John served as the Chairman of the Product Management Society for the Technology Association of Georgia (TAG) from 2006-2010 and regularly speaks at product management events around the world. Connect with John at https://www.linkedin.com/in/johnmansourproductmanagementuniversity/